"You are the bows from which your children as living arrows are sent forth"
Kahlil Gibran
This year I am taking part in Living Arrows, a weekly photography project taking photos of my boys week on week, last week was about my survival as my husband headed to Cambodia and I was the solo parent.  I survived, my husband came back with a stomach bug, and my father-in-law fixed all the things that we needed fixing in the house.  It was marvellous.
This week we did something we've been threatening to do ever since we moved out to the Middle East, and that was to go camping in the desert.  OK so we cheated a little and in actual fact went camping on Fuwairit Beach which is about an hour out of Doha.
Getting to Fuwairit Beach
First up was the drive to get to Fuwairit Beach, an houris away from our house, straight down the expressway, past IKEA, into the vast expanse of nothing. We drove in convey and as it came to be time to pull off the main road, we started to drive on the sand.
Yes, we literally drove onto the actual beach.
/p>
It was exhilarating, mainly because I wasn't the one driving as the car slipped all over the sand. The mantra was (in the style of Dory) just keep driving, just keeping driving
So we did. And then we parked up and let the kids loose for a day on the beach.
What a beach.
Fuwairit Beach
Soft white sand, turquoise sea, the sun beating down.
There were also a lot of us, with 5 families camping overnight and 3 more joining us for the daytime shenanigans it was an afternoon filled with jumping in the sea, playing in the sand, playing with the inflatable dingy that others had. Our boys may have been the youngest children there, but they had an absolute ball.
Camping on Fuwairit Beach
Then of course it came time to say bye to the day trippers and to set up camp for the night. The cars got moved to a semi circle to protect us, the tents came out (our newly purchased Coleman Instant Pop Up Tent
was fabulous and easy to set up thankfully) and the evening began.
Tents made into little homes, air mattresses blown up (what??! I may have camped where there were no facilities but I do have limits), sleeping bags rolled out and then the barbecues were lit.
At which point my littlest failed to keep his eyes open any longer and was put to bed. Falling asleep within minutes after a day on the beach. Once I headed back down to the barbecues the same was said of my biggest who uttered a sentence I've never heard him say "I think I need to go to bed now" with half a sausage out of his mouth. So he did.
And we continued on, campfires on the beach warming up frozen toes, meat, meat, and more meat on the go and marshmallows roasting.
All in all we were converted to camping. What a weekend.
The next morning on Fuwairit Beach
Thinking we'd be awake with the larks as the sun rose our boys played a blinder and didn't wake up until well past 6, a feat they appear to be incapable of at home. It must have been the sea air and the sound of waves crashing on the beach through the night that helped.
But what a view to wake up with.
My only question is – when can we go again?!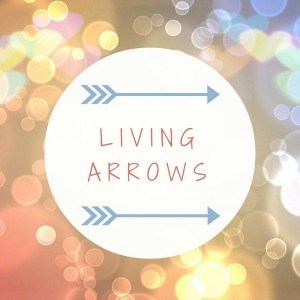 this post contains affiliate links, that means if you click the link and buy I may get some pennies for referring you...